Are you wondering what a low-light video recorder is? It is a small camera that excels at taking videos in lowly lit areas. Imagine trying your hardest to record a good-quality video in a place with bad lighting. No matter how professional the camera person is, they cannot achieve the desired output if the recorder doesn't capture enough light particles inside the sensor.
So, how do you go about solving this problem? One option is to choose a shooting location with good lighting. But if you need a particular shot at a place with little to zero illumination, then the best choice is to use a capable lowlight camcorder.
Of course, there are numerous options that you can choose from. But you need to purchase a recorder that best suits your requirements. It can be unclear to make the right purchase, which is why this article will provide you with a list of quality products. Follow the list below to buy only the best lowlight video recorders.
Top Low Light Camcorders of 2023
1. FDRX3000/W By Sony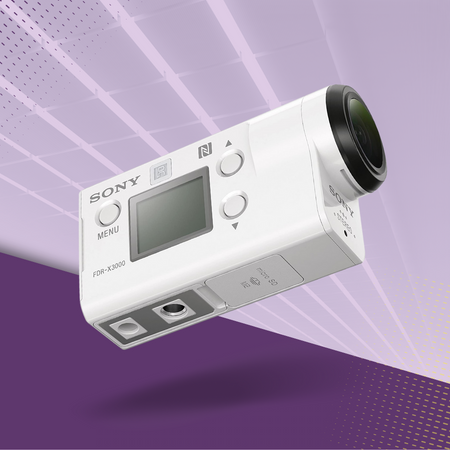 Let's start with the first product on this list. That is Sony's FDRX3000/W camcorder. Along with being an outstanding product, this recorder is also very affordable. But surely that is not enough for a customer to prefer this product over its counterparts. So here are more benefits that come with buying this recorder.
As it happens, the Sony FDRX3000/W was mainly designed as a camera for recording the action. It takes after its predecessor, the Sony HDR-AS50, which was a great success during its launch. Although it has been advertised overall as an action cam, this model can very well be called a camcorder. Most of its functions are video recorder related.
Weighing in at only 114 grams, it is very comfortable in your hand and has an elegant white-colored body. The camcorder is splash-proof with an IPX4 rating. You can also shoot or record 60 meters into the water, provided you use it in the provided case. The product comes with a Zeiss Tessar multi-coated lens. You don't have to worry about glares in your shot.
A rare feature of the FDRX3000/W is its excellent wide-angle viewing capacity that most lowlight recorders don't have. It can record 4K videos at 30 frames per second with its 17mm focal length. Even its Optimal Image Stabilization technology makes it one of the best picks.
Features:
This recorder uses SteadyShot technology for ultimate image stabilization.
The live streaming function is available using a Live-view remote or running the PlayMemories mobile application on a smartphone.
You can capture high-quality 12-megapixel live-action pictures at ten fps using this camera.
Also, record time-lapse videos at 8-megapixel quality.
In-built GPS on the display screen.
2. HDRCX405 HD By Sony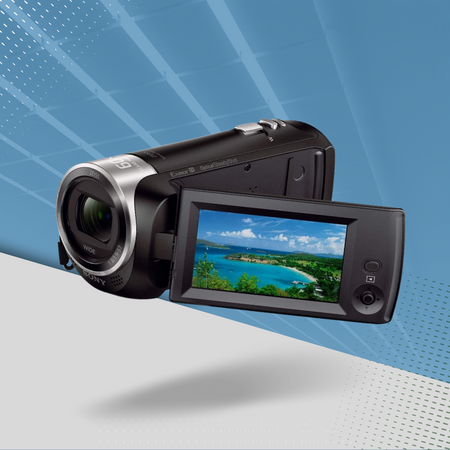 The second on this list is another affordable lowlight video recorder by Sony, the HDRCX405 HD cam. It can be purchased at around $230 online and has a good customer review rating of 4.5 stars. There are many reasons for this product's growing purchase rate and high customer satisfaction.
The HDRCX405 is a perfect balance of price and quality in one product. You get the best quality videos in a budget-friendly price range. Along with high-resolution videos and camera quality, here are some additional features that make it different from its competitors.
Sony never disappoints with its image stabilization technology and has done the same with this model. This camcorder utilizes Optimal Image Stabilization to avoid blurry and shaky pictures and videos. The camcorder comes with an excellent Carl Zeiss wide lens that provides a user with a large viewing angle for quality videos and photos.
The Sony HDRCX405 can capture 60 frames per second shots in FHD quality because of its Exmor R CMOS sensor. You can capture countless video shots with long durations without getting worked up about exceeding storage space. That is because this camcorder has two separate slots for Micro SDXC cards.
Another notable feature is its movable display screen that helps you record your shots without troubling yourself with uncomfortable angles.
Features:
Multiple recording outputs; AVCHD, MP4, 1080p (60 fps), 720p (30 fps), so you save your videos in multiple resolutions and frame rates.
The product comes with a rechargeable lithium-ion battery(1240 mAh).
Using this camcorder, you can digitally zoom in up to 350x and optically up to 30x.
3. Panasonic HC-WXF991K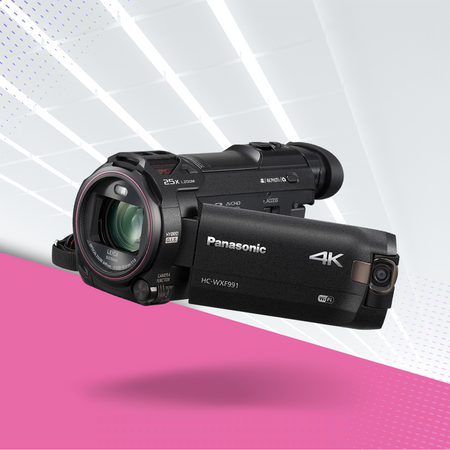 Next on the list is this splendid camcorder model by Panasonic. Like all the models on this list, this one is very cheap and has many useful features. The HC-WXF991K is especially helpful to semi-pros who want to shoot amazing quality videos. It also is an excellent choice for darker environments or places with less lighting.
One of its most highlighted features is its new electronic viewfinder that helps shoot videos with increased precision. This feature adds to the product's weight, but it is still very comfortable in hand. The camera is best suited for cinematography and is equally balanced when it comes to professional and semi-professional video recording cameras.
The product further uses unique features like Dolly zoom and slow/quick motion that help cinematography. Dolly zoom creates a dizzy effect like you must have seen in movies. It is a very handy special effects feature. The slow/quick motion feature enables a user to shoot a fast and slow-motion video in one clip.
Features:
Shoot 4K Ultra High Definition video with precision using the electronic viewfinder.
Edit your shots and pictures in the camera for 1080p display screens.
Zoom in optically up to 20x.
Multiple phone features using wifi.
Built-in twin camera.
Other features include 4K image cropping, Image stabilization, and zoom.
4. Canon Vixia HF R800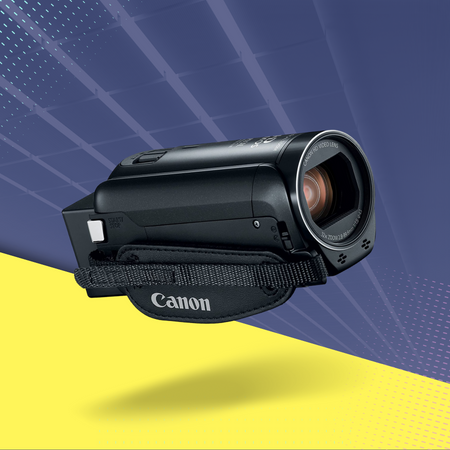 The Canon Vixia HF R800 falls in the mid-range category of lowlight camera recorders. It works great under bad lighting conditions and does not disappoint in quality. It is built with a 3.28 MP CMOS sensor that produces images that look almost real. The images and shots are available in 1920 x 1080p resolution quality.
The Canon Vixia HF R800 has a Digic DV 4 processor that helps it capture clear shots without any grains, even in the dark. Some of its highlighted features are time-lapse and slow-mo recorded modes. This means you record shots in slow motion as well as fast motion.
The time-lapse mode allows the camera to record at 1200 times the original speed of the recorded video. This means that you can showcase a 20-hour video in just 1 minute. As for slow-mo videos, you can slow down a video up to 0.5 times.
Features:
This camera uses a Canon 35mm Film equivalent lens.
It also uses Image Stabilization technology.
Users can select between Manual Focus mode and Auto Focus mode.
The product can record videos in MP4; 1080p, 720p (60fps, 30fps, and 24fps) resolutions.
2685 mAh rechargeable Lithium-ion battery.
5. Canon XA40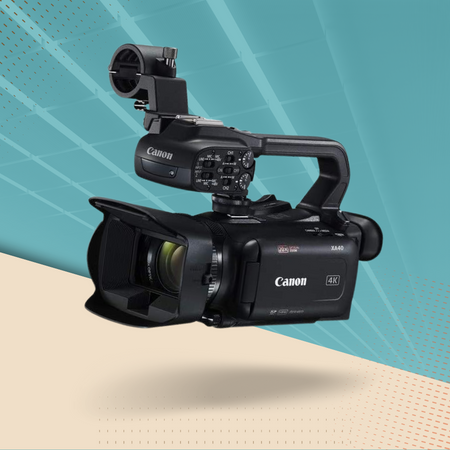 The Canon XA40 is the best of all available options because of its high-performance rate and small build. Its precision in the low light and useful added features make it the top choice among all models. The decision to purchase this model will not disappoint you. It always delivers.
Although high priced compared to the other listed models, its performance rate surely does justice to its price tag. While recording in the dark using this camera, you won't ever have to use light rings because it works perfectly even in bad lighting conditions. The Canon XA40 shoots Ultra High Definition videos and can even be used for cinematography.
The model also performs well in terms of audio input. It comes with XLR audio and body microphones, so you don't have to compromise on audio quality. Built with a 20x lens equivalent to 29-601mm in the 35mm format, this camera has a wide range.
You will see no noise or grains in the pictures or videos, even in the dark. This is thanks to its brilliant 1/2.3-inch UHD CMOS photosensor and processor. When it comes to lowlight photography or videography, the Canon XA40 is a top pick.
Features
4K Ultra High Definition resolution recording.
With this camera, you can optically zoom in up to 20 times.
It comes with a touchscreen display that is 3 inches in size.
Includes double SD card slots.
The camera uses image stabilization technology.
Buying Guide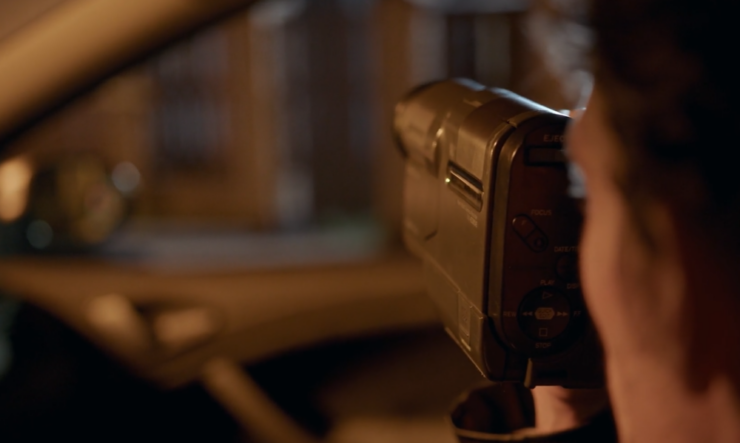 A buying guide will take you through all the necessary points that you'll need to go through before purchasing the right product. Below is a buying guide you must follow while looking for the best lowlight camcorder.
Size Of The Aperture
Your aperture size decides how much light should enter the camera. Therefore this size will determine the clarity of the images and shots you capture. If you want the desired lowlight shots, purchase a model with a wide aperture range. You can regulate the quantity of light very conveniently with a device that has a big aperture size.
Lux Rating
Lux is the unit measuring the brightness in a particular area while shooting. If you shut down the light sources in your bedroom and only have one dim light, it may show a lux grade between fifty and a hundred.
But the same room shows a score of only 1 lux during the night when it is completely dark. Hence, it would be best to look for a recorder with a lux rating of 1 while buying the best lowlight camcorders of 2023.
Lens and Sensor
The glass piece and the detector are the two most vital points to research while buying a camcorder. The lens is what traps the lighting inside the device and focuses it on the sensor. Regarding recording in bad lighting areas, a sensor is what determines the shot quality, the scope of the lens, and its execution in the darkness.
This component also helps you see better using the optical viewfinder. Therefore, searching for a lowlight video recorder with a big sensor is what you should be aiming for.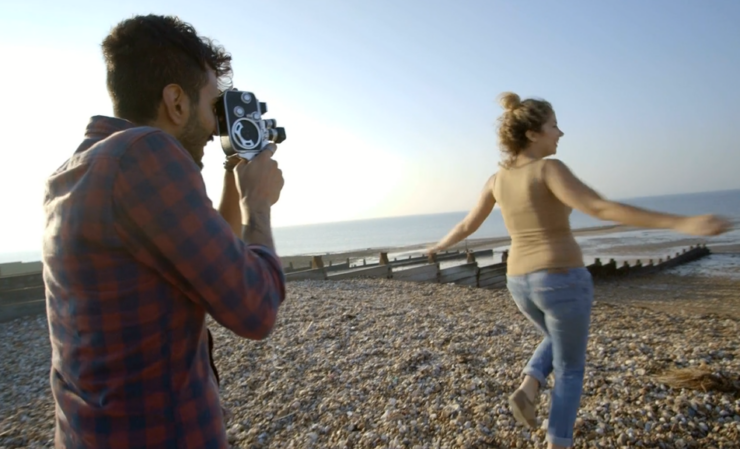 Choose A Comfortable Model
It is difficult to shoot a high-quality video in the dark with a heavy or uncomfortable camcorder. However, good features and capturing ability must feel right in your hand. So, it would be best if you looked for a model that fits perfectly in your hand.
Additional Features
Always compare the different available added features while searching for the right camcorder. Many features that come with a lowlight video recorder are really helpful in shooting. Some features like the dolly or vertigo effect might give off the cinematography feel.
Sensitivity
The sensitivity of a camcorder has a major impact on lowlight pictures and videos. A camera with high sensitivity distributes light into the picture adequately. This gives you clear and beautiful pictures even in the dark.
Conclusion
To conclude, there are thousands of choices for buying the perfect lowlight camera. But a camcorder will function only if it fulfills all your requirements and conditions. Everyone has a different need or requirement, depending on the type of shot. Therefore, research which camera will perform well for your shot and make the best choice.
Read also: Best Budget Strobe Light for Photography
Frequently Asked Questions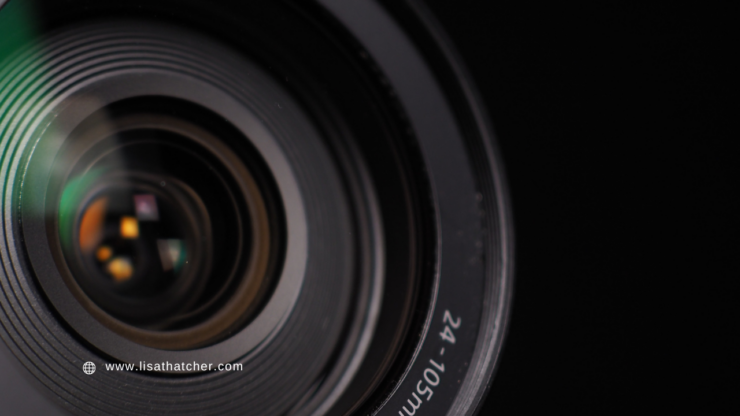 1. Are camcorders good in low light?
These days, there are camcorders designed specifically for lowlight shooting. They also come with handy features like night vision to help shoot in low lighting.
2. What makes a camcorder good in low light?
A good quality lens and sensor will determine whether a camcorder will work well in low light or not. A large sensor is most helpful while shooting in darker areas.
3. Is the Canon XA40 good for low light?
The Canon XA40 is one of the best lowlight shooting camcorders available on the market. Though expensive, it always delivers a great performance.
4. What is low light camera performance?
Low light camera performance is a camera's ability to capture a clear image or shot even in the darkest of conditions. Usually, cameras with bigger sensors can perform best in dark areas.
Check out some other picks from Amazon also: